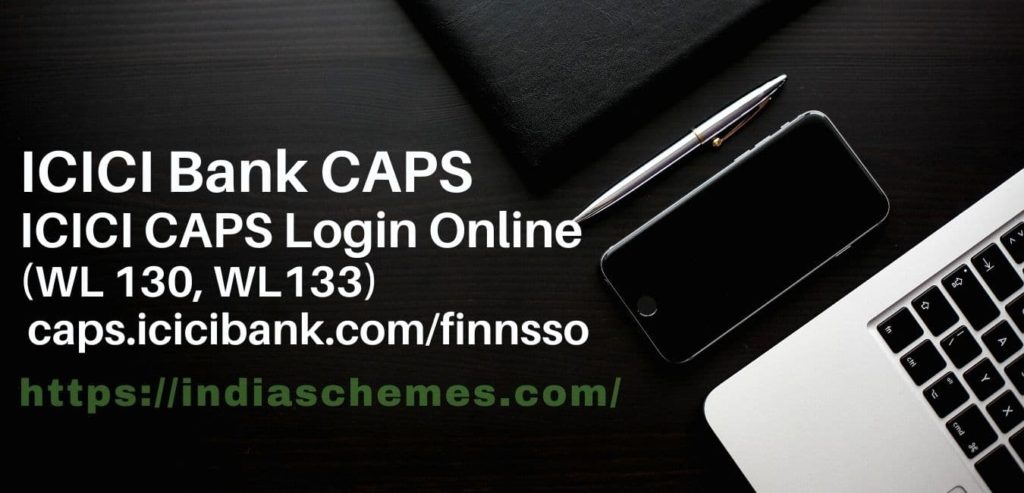 It is known to every one that India's second largest bank is ICICI bank. Industrial Credit and Investment Corporation of India (ICICI) bank is a service bank of finance and also it is a multinational bank of India. The headquarters of ICICI bank is located in Mumbai, Maharashtra. this article provides you the details about ICICI CAPS and how to log into the website https://caps.icicibank.com/finnsso/. 
What is ICICI CAPS?
ICICI CAPS means Collection Activities Processing System. It is developed by technology partner of ICICI bank Nucleus Software as MARC, it is  a Mobile-based Automation of Receipts on Collection Activities Processing System.
What is the need of ICICI CAPS?
ICICI CAPS is an online user-free environment, so that user can complete payment procedure anytime without having a hand-written receipt. This technology promotes paper-less economy and helps user to pay money easily. It updates all the transaction details, generates receipts and sends the copy through SMS or mail. It tracks all the payment on real-time basis. ICICI CAPS had been implemented on Android snd Symbian OS. This procedure reduces manual involvement and generates accurate receipts time-to-time.
How to login ICICI CAPS < WL 130 > Online?
You can easily login the website by selecting the below link
Then you will be opened with a screen, enter you USER ID and PASSWORD.
Select Login option.
You will have a webpage opened with your account.
Complete your transaction using the procedure.
How to retrieve forgotten password in ICICI CAPS?
Open the official website of ICICI CAPS using the link below
Select RESET password option.
Fill the columns given like USER ID, Mobile No, Email.
Then you will get an SMS or mail to your mobile number or Email ID.
So that you can retrieve your forgotten password.
For your safety, change your password and save it in your private place for further remembrance.
How to Unlock USER ID in ICICI CAPS?
First visit icici caps official website <WL 130> https://caps.icicibank.com/finnsso/
Select "Unlock User ID" option in the right side below of the page
Fill User ID, Mobile Number, Email
Press submit button
Just follow the simple process given in the website
For more information visit icici caps official web homepage https://caps.icicibank.com/finnsso/
Hello, Everyone My Name Thilagar And I Am A Website Developer And Blogger  We are here to provide update on daily basis about Indian Government Jobs in various sectors, We provide all this information as User-Friendly Content to job Seekers.